Sunnybow Rainbow Linen Dinner Napkins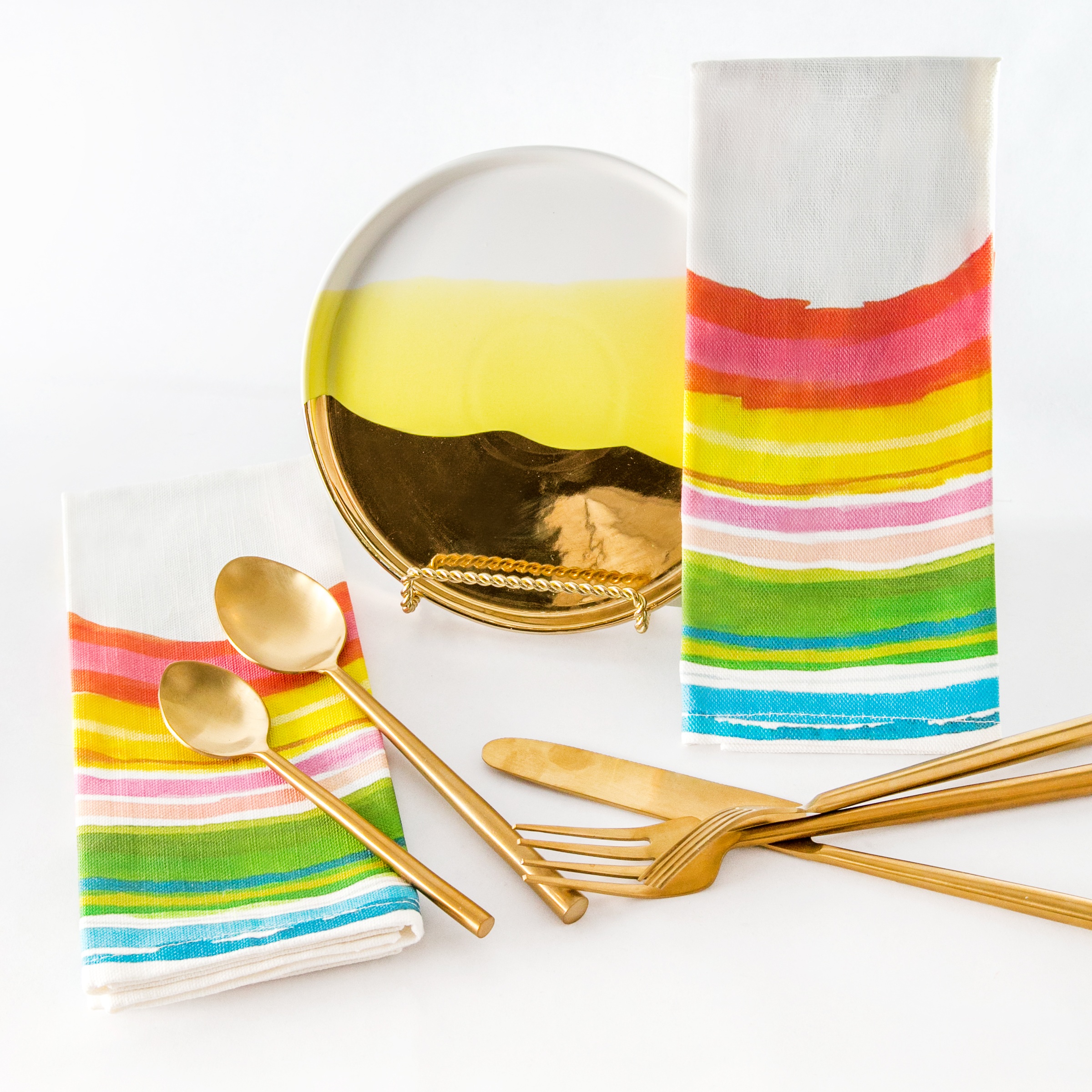 Sunnybow Rainbow Linen Dinner Napkins
Uplift your dinner table with these bright and punchy linen dinner napkins that feature our signature design. This contemporary take on the classic rainbow is symmetrical and gorgeous, bringing color, design, and symmetry to your tablescape.
Each set includes 4 limited edition napkins.
All designs are original and hand-painted from the heart.
Napkins are 100% linen printed in the most eco-friendly way possible, handmade in the U.S.A. At 20" x 20," these napkins are larger than the standard dinner napkin because, sometimes, bigger is better.
Machine wash cold.
Handmade 20"x20" linen dinner napkin set of four. All designs originate from hand painted pieces. Fabric is printed with eco-friendly water based inks and napkins are made in the U.S.A.