Non-Traditional Greeting Card: Bitches Love Flowers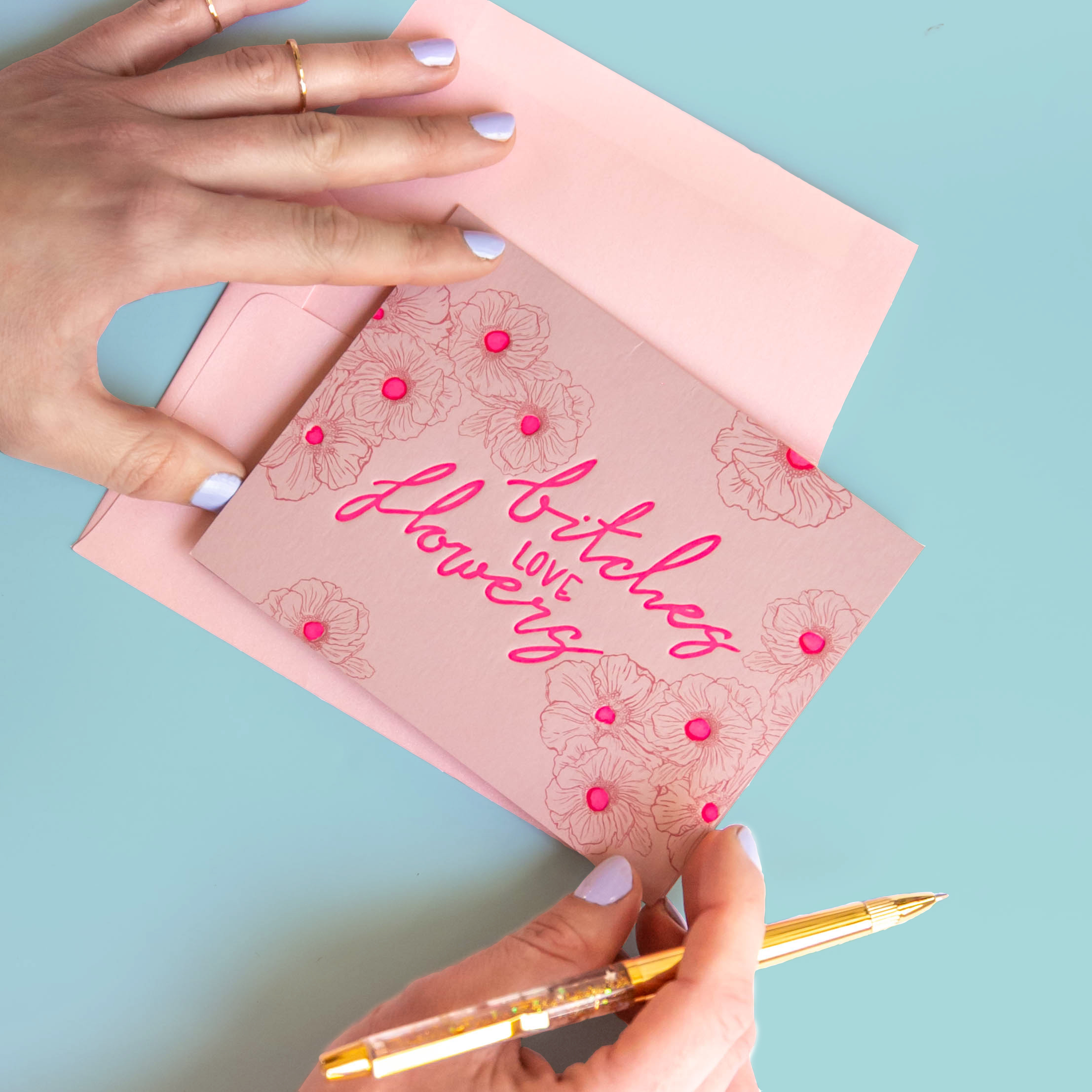 Non-Traditional Greeting Card: Bitches Love Flowers
Let your loved one know you understand their appreciation for a quality bouquet on a holiday (or just because).
We believe in the art of the handwritten letter and the snail-mail revolution, so all card insides are left blank so you can personalize your message without limitations. Our greeting cards are non-traditional, specifically designed for the guts of emotion.
Cards are 4.25" x 5.5" and come with a color-coordinated envelope. All cards are individually packaged, printed by hand in a small printshop on the U.S.A, and feature 100% original designs that begin with a paintbrush and pencil.
A2 Greeting cards are hand printed in the U.S.A at small independently owned print shops. Cards include color coordinated luxury envelopes.